Culture & Values
Your talent. Our strong foundation.
The perfect recipe.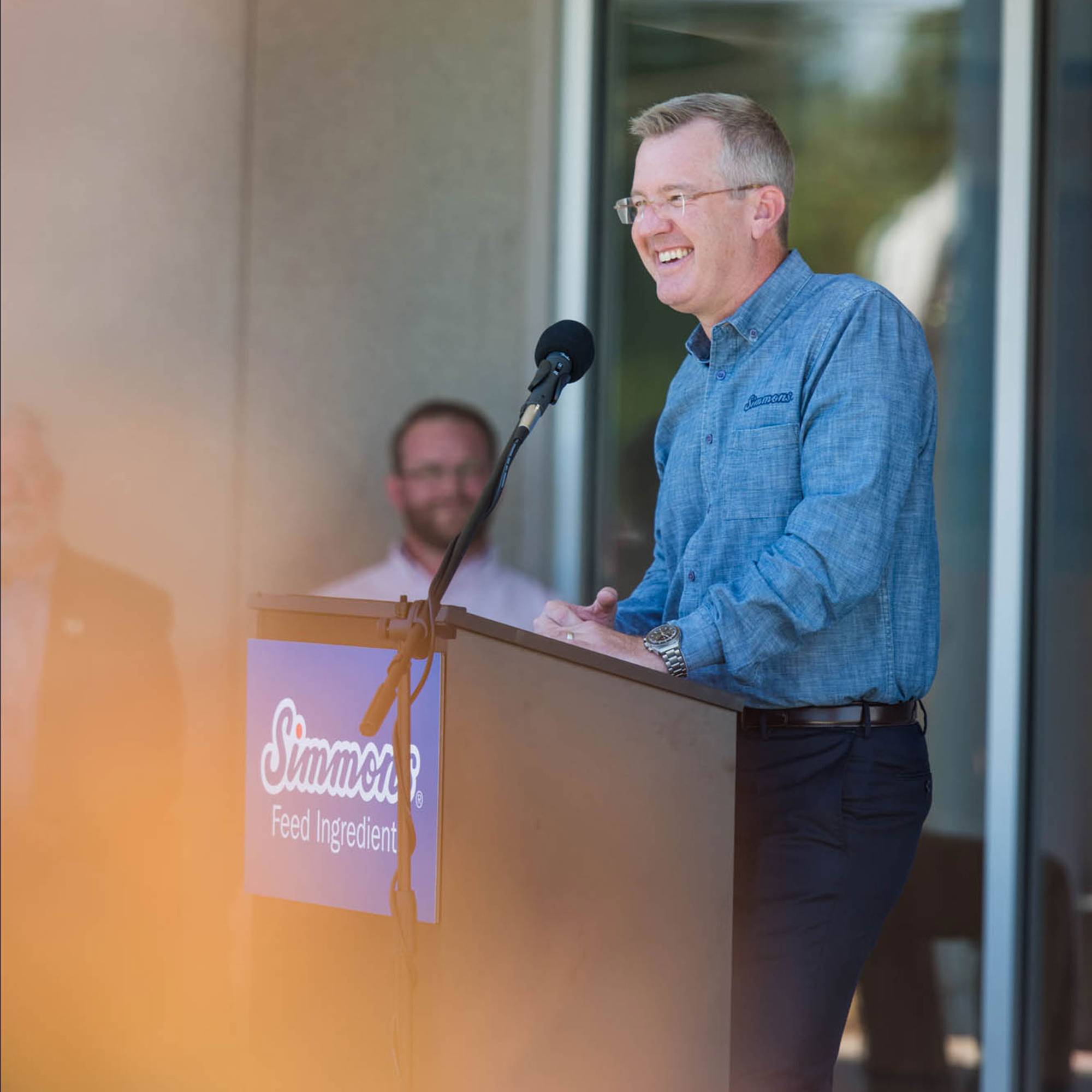 A note from CEO
Todd Simmons
Welcome to Simmons and thanks for showing interest in our family business. My Grandfather started the company back in 1949, and the same hard work and new ways of doing things that drove him to found the company back then still drive us today. We not only work as a team, we consider each other family. Our mission statement says "The People of Simmons are Building a Great Company Using Innovative Ideas to Provide Quality Food Products and Services to a Changing World."
We work for our customers' brand.
Our customers have a vision, an aspiration; an idea that just might change everything. We're here to help them make it happen.
Working safely is how we do it.
Simmons is committed to providing all our employees with a safe, healthy workplace.
We're doing the right thing by creating an environment where employees can do their best, most productive work. We value our employees and believe everyone deserves to be treated with dignity and respect. Our workplace culture is guided by our Core Values and No Fear philosophy.
A little better
every day.
Lean is focused on creating the most value for customers while minimizing waste and using fewer resources.
We started our Lean journey over a decade ago and are continuously working to make it an important part of our culture. As a certified training center for Lean, Simmons has trained thousands of employees and community members in Lean rules and principles. We also developed a proprietary follow up to Lean called "B.E.S.T." (Better, Easier, Safer, Today).
Each of us wants to be part of an organization where we will have great experiences in our work, but we are also interested in the pay and other benefits that will help us grow at work and in our lives.
Free Generic Prescriptions
No out of pocket costs for covered employees for generic prescriptions
Education Support
Scholarship programs, language learning courses and tuition reimbursement
Life at Simmons
Team Member Spotlights